If you have noticed your energy bills increasing for the past few years, you'll probably take comfort in the fact that you're not alone in this ordeal. Homeowners notice the yearly increase in energy costs, so don't think that your energy provider is against you. Many Australians have seen a considerable increase in their electric bills, especially since the beginning of the COVID-19 pandemic. With many people staying at home to do their jobs, watching more TV, and using up more power, it's not really surprising.
It is estimated that the average electricity bill for one person in Australia is $10 to $20 per week. However, most homes do not just have a single individual. The amount you need to pay dramatically increases based on many factors, including:
The number of people in the house and their age range
The size of the house
The appliances and electrical devices used regularly
Your location and provider
Your habits concerning electricity consumption
Some consumers enjoy certain discounts on their power bills, such as those with rooftop solar systems installed. However, these deductions and rebates do not truly offer significant savings. And according to the Australian Energy Regulator (AER), the lowest average electricity bill in Australia is in SA, costing $35/MWh every quarter. It is followed by Victoria with $40/MWh while the most expensive is in New South Wales with $71/MWh.
You can find more information in the official Australian Energy Regulator website, which includes a downloadable spreadsheet for the 2020 residential electricity and gas consumption for all states except Western Australia and the Northern Territory. According to the WA government, the residential charge is $1.0333 per daily supply.
So, if you're not in NSW and you're still wondering, "Why is my electric bill so high?" then this blog post is for you. We're sharing tips that are proven effective by experience, research, and surveys.
Here are 10 ways on how to save money on electric bills:
1. Understand What You Pay for in Your Power Bills
First things first, you need to know what you're paying for when you receive your bill. That way, you can figure out what may have been contributing to your energy costs. But your power bill, though, is not just about your energy consumption.
You pay for four things:
Electricity generation (39%)
Materials, such as wires and poles that work to make sure you receive electricity in your home or business (44%)
Environmental impacts (7%)
The electricity company administration and its marketing expenses (10%)
The percentages above are from the findings of the 2019 study conducted by the Australian Energy Market Commission. It shows that poles and wires make up the highest costs we all pay for electricity. But this pricing element is crucial because maintaining poles and wires is not cheap at all.
Electricity generation, which is the second most significant contributing factor in your power bill, is classified into two parts:
Daily Supply Charge: You can see in your power bill that the daily supply charge is expressed in cents per day (c/day). It tells you how much is required to supply energy to your property. This amount does not change even if you use more electricity than you usually do. It's why this is also known as a fixed charge and sometimes a service charge. It usually ranges from 80 cents to 120 cents per day.
Usage Rates: This is where things get more serious. The usage rate is what you pay for based on the actual amount of energy you have used. You can find it in your bills, which is expressed in cents per kilowatt-hour (c/kWh).
If you have a fixed-rate energy plan, you will not see any modifications in your usage rate and supply charges. It lasts during the benefit period, which usually runs for 12 months. Meanwhile, if you have a variable-rate plan, the energy provider can freely change these rates whenever they want. However, the law requires them to send a notice before the implementation of those changes.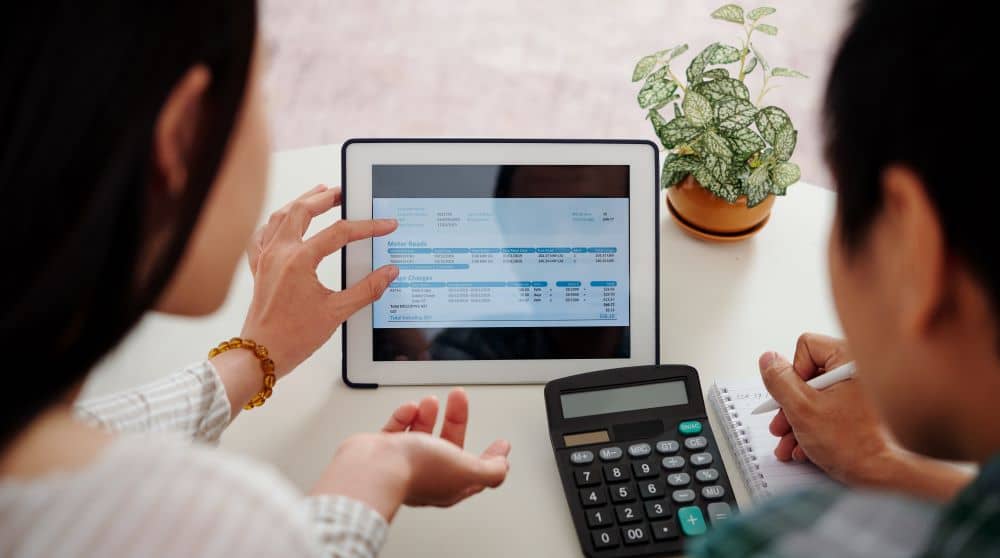 2. Break Down Your Energy Usage to Find Out More About Where the Energy Goes
On average, Australian homes use 40% of their home's energy on heating and cooling. Note that it also includes gas. The following are percentages based on the average household's energy breakdown:
Standby power (3%)
Cooking (5%)
Lights use (7%)
Refrigerators and freezers (8%)
Entertainment appliances, such as TVs and gaming systems (14%)
Water heater (23%)
Air conditioning and heaters (40%)
It's easier to know which appliances and other items use energy, so you can keep an eye on how you use them throughout the day. For example, you may want to limit your use of heaters or air conditioners, especially if you're going out, and no one will be left home. You will find more ways on how to lower utility costs below.
3.  That Your Home Is Adequately Insulated
If not, it's time to insulate it. Through insulation, there's a barrier that allows heat to flow freely around the house. It means your home is cooler in summer and warmer in winter. Insulation, however, is quite tricky as there are various options to choose from. You should work with a professional to help you plan the process for you.
Here are some facts to ponder on when insulating your home:
Installing insulation is best done during house construction to save money.
Aerated concrete blocks, straw bales, hollow expanded polystyrene blocks, and other common construction materials don't have high insulating values. However, they usually don't require additional insulation.
When choosing the insulation material, only pick those that meet the Australian Standard AS/NZS 4859 for thermal insulation.
The insulation degree for your home will depend on where you live, the type of building you have, and if you use the heating or cooling equipment. For example, in Perth, WA, the temperature is warm/mild temperate and sometimes humid. The recommended insulation level is 3.2 for the roof or ceiling and 1.9 for walls. Installing insulation under roofing material reduces radiant heat gain. When installed over the ceiling, it will help lower both heat gain and loss.
When insulated, roofs and ceilings work in conjunction so that you can save up to 45% on heating and cooling costs. You can get up to 20% more savings if you add wall insulation to your plan. It helps to insulate the edge of slabs, mainly if you use heating often. However, for humid and dry places like Perth, stick to insulating underneath the suspended flooring.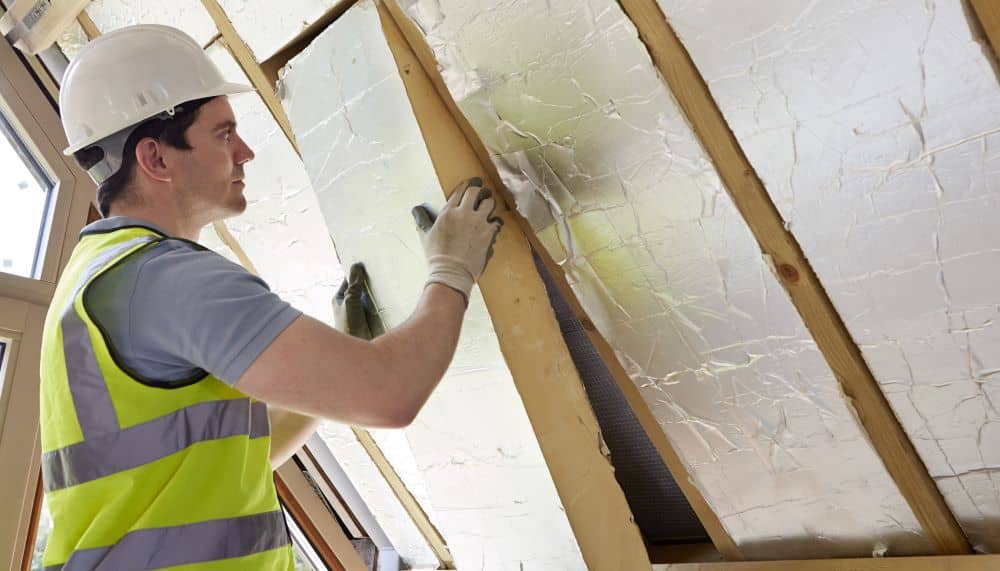 4. Make Sure You Close Doors and Windows Whenever Possible
When your air conditioner is running, you should close windows and doors. Always close exterior storm windows if you have them. Doing so creates a tighter seal, so air does not leak, and you feel cooler when indoors. During less humid days, you can open the windows in the morning and at night to let fresh air in. For your window treatments, open them when the sun is shining, specifically in the winter, to allow warmth to come through.
Air leaks under doors can happen but can easily be stopped using towels or a draft stopper. It's a temporary solution, so if you want a permanent one, go for a quality door sweep (also known as a door seal). You will need to attach it to the bottom of the door. If there are still door leaks, particularly around the door opening, you should install weatherstripping around the door and its frame.
The idea of closing windows is the same as doors, which is to ensure heat does not escape. You can get additional benefits if you have blinds or shades. Curtains and draperies also work well in reducing heat loss, which is essential in wintertime. Choose lined curtains; otherwise, you will require a sheet or a tightly woven fabric.
5. Evaluate the Lighting and Appliances You Use
Your appliances and lights are among the biggest contributors to your high energy bill. The first thing that you need to do is to check your appliances to make sure they are energy-efficient. Select those that are best for your home and requirements, along with their estimated running costs. It's always smarter to go for brand new appliances. Even though the second-hand ones are much cheaper, they are usually old and are less energy-efficient. Plus, they could be nearing the end of their useful life, so you end up buying another one in just a short period.
Here are more tips to help you save more with your appliances:
Sizing: Choose the right size, usually based on the number of people in the house. For example, a two-person household only requires a 250 to a 380-litre capacity refrigerator. Bigger is not always better at this point.
Fridge and Freezer: Your fridge should only be between 3°C and 4°C. For freezers, keep the temperature range between -15°C and -18°C. Remember that going one degree lower increases your energy use by five per cent. Also, don't place your fridge near anything that emits heat, such as direct sunlight exposure or your cooker.
Dishwasher: Only buy those that have been manufactured five to eight years ago. Anything that exceeds 10 years will give you 25% more energy consumption.
Washing Machine: Front loaders are more expensive than top loaders, but they are more energy-efficient. They also use less detergent and water.
TV: It's time to ditch your old TVs. You can either send them to a recycling centre or donate them. When buying a new TV, check that it has an Energy Rating label. You can calculate the cost of running your TV by taking the kWh figure provided in the label. Multiply it with the price of electricity in your location to get the annual running cost.
Computers: Desktop computers are not only bulky but also use more power. Switch to laptops to save.
For your lighting, it is always a good idea to take advantage of natural light as much as possible. Task lights help conserve energy, too, since it gives you full control over how much and where you need the light for specific tasks. You then reduce ambient light use.
Lastly, ensure that you are using Compact Fluorescent Lamps (CFLs) or Light Emitting Diodes (LEDs). Both types are energy-efficient, where LEDs use 75% less energy compared to halogen light bulbs. They also have a longer lifespan, giving you more savings whilst contributing to fewer bulbs thrown in the landfill.
6. Do Routine Maintenance for Your Appliances
Did you know that faulty appliances consume more electricity than fully functioning ones? It's easy to see why. When at least one part is worn or damaged, the appliance tends to work harder. Therefore, it exerts more energy than it should.
Here are some essential things that you need to do:
Clean your aircon's air filters monthly.
If you have a window-type aircon, clean it in spring to remove dust and bugs. Be careful because it could contain health threats, such as mouse droppings or mould. Make sure to vacuum the surfaces first, particularly the exterior fins, before opening the cover panel. It's a bit of work, but you will notice the reduced electricity use.
Make sure you have an expert doing a thorough inspection of your heating and cooling appliances if there are any issues.
Dirty coils can stop your fridge from working, especially on a hot day. You can remove the front grille to get to the coils. Then, use a coil cleaning brush before vacuuming. Cleaning refrigerator coils helps it to cool efficiently and uses less energy.
Appliances that run smoothly and efficiently are not power-hungry. Maintenance tasks are not too difficult and usually just take a few minutes to an hour. However, if you're too busy, you can hire someone to help you perform routine maintenance. If you think about how much you save from the lower energy consumption and the longer life of your appliances, paying for the service is certainly worth every penny.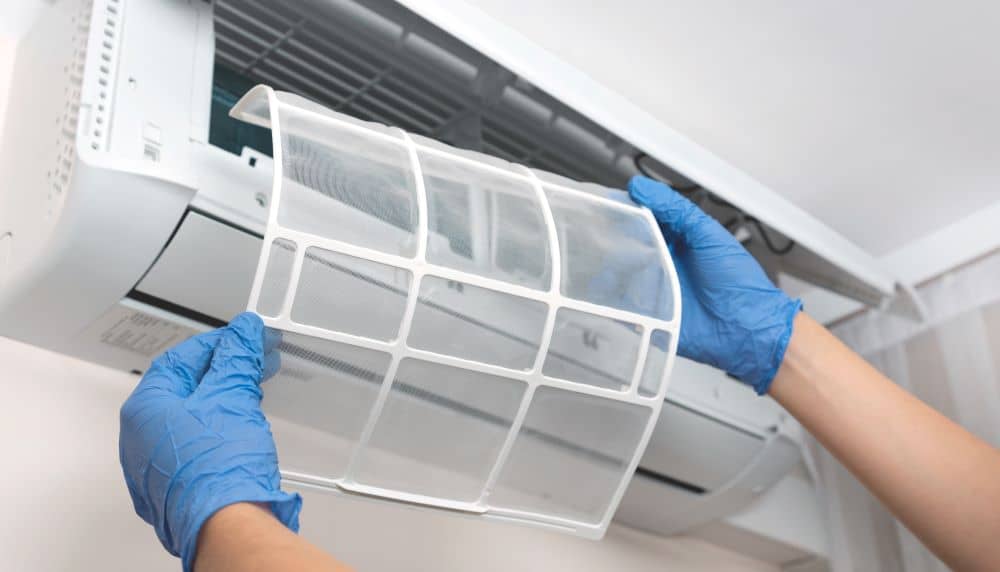 7. Be Smart in Washing Your Clothes
When you wash clothes, you do not need to do it with warm water. Using cold water can help you lower your power bills. If you have to wash with warm or hot water, you can use a solar heater. However, it means your machine should have a hot water connection. It may be worth an investment, especially if you like to wash with higher temperatures.
Also, instead of using the dryer, you can hang your clothes and let them air dry. If you have less time, you can use the dryer for half of the time you normally do and dry them on the line.
It's always a good idea to run full loads since your washing machine uses the same energy when it has partial loads. However, never overload it to avoid motor damage. It can also harm other moving parts, including the belts. Repairing your washing machine is quite expensive, so you will end up buying a new one.
8. Unplug Everything From the Wall Socket
It's become a habit of leaving electrical appliances plugged in even when they are not in use. Granted, refrigerators and dishwashers consume a lot of power, yet they are not recommended to be unplugged. However, some appliances are better off unplugged from the outlet, including:
Small kitchen appliances, including coffeemakers, food processors, and microwave ovens
Chargers for your laptops, toothbrushes, and phones
Entertainment appliances, including TVs and blinking LED indicators
Some people believe that leaving computers on but on sleep, standby, or a screensaver can help lower power consumption. However, it's better to turn your computer off when not in use. If you find it impractical to unplug some appliances each time, you can use a power outlet strip instead. You can simply switch everything off that's plugged in on the strip, or you can directly unplug the strip to turn off the devices at once.
9. Adjust the Thermostat
Thermostats allow you to adjust temperature settings from time to time. Programmable thermostats lower energy consumption, especially when you're not home. The existence of smart thermostats makes our lives much more comfortable. You may be guilty of pre-programming the thermostat daily, especially before you leave. Thankfully, smart thermostats do the programming for you by learning how you do your routine. You can even control your home remotely through your smartphone.
Keep the temperature between 18 to 20 degrees Celsius in the winter. Going one degree lower is an effective method on how to save money on electricity, giving you up to 10% less energy use.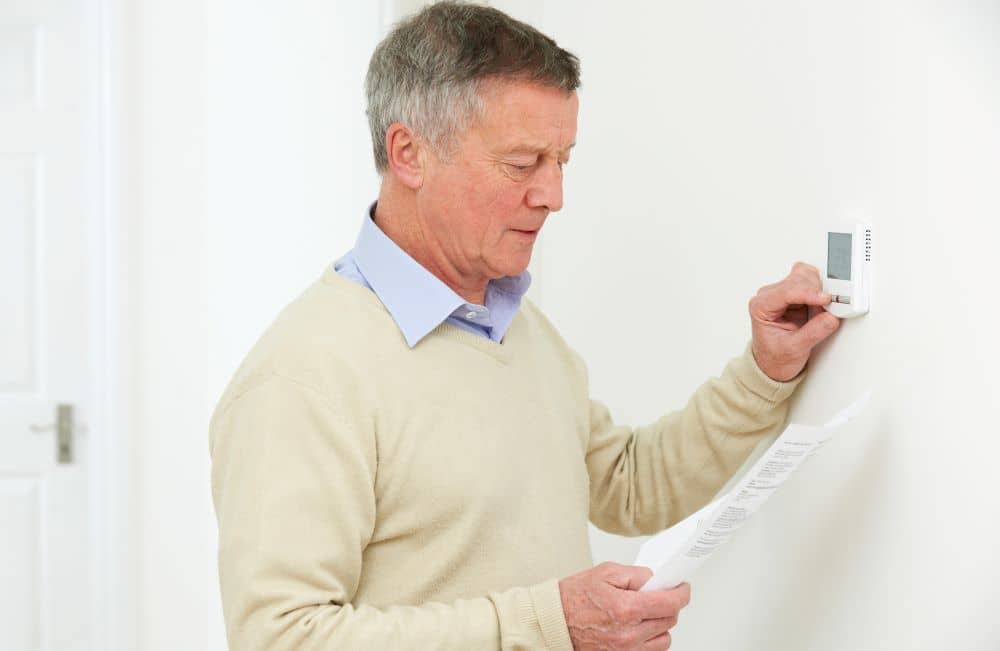 10. Landscape Smartly by Focusing on Creating as Much Shade as You Can
A well-landscaped home increases not only appeal and value but also energy efficiency. Having trees, vines, or shrubs in the right area of your house can deliver shade and serve as a windbreak. Compared to other households where there are no trees around, you can save up to 25%. If you live in WA with a hot-humid climate, you should aim to channel summer breezes towards your property.
During the summer, make sure there is enough shade. At the same time, it should still let the sun penetrate at a low angle. If you plan to have planting beds, make sure they are not too close to your house, especially if they need frequent watering.
Follow these 10 tips on how to lower your energy bill. Many of the steps are free to low cost, while others require a bit of an investment, such as buying new and more energy-efficient appliances.